All of us remember our first love. We remember how it started. We remember how it felt. We remember how it ended. There is nothing quite like the first time.
But how many of us remember our first customer?
For those who have started a business … there is nothing quite like your first customer. How do you convince another business owner to trust you when you have no track record? This is one of the reasons there is always something special about that first customer.
The first customer means you are actually in business. Now you must deliver.  Now it is real. It is a feeling comparable only to falling in love. You have created something from nothing and now it is alive!
You know that first customer more intimately than you will ever know any other customer. To get your first customer you have to bear your soul. Being completely available was the only way to close the deal. We probably learned more about ourselves than our customer in this process. This was truly knowing your customer … building a personal relationship.
While we try to make every new customer experience like the first one, it is never the same. You can only have one first time. That is why it is special.
We are very lucky here at Sunbelt. After twenty-two years, we still have our first customer. It is a blessing to still have that relationship. A relationship that has seen six Presidential elections. A relationship that has survive the proliferation of the computers, the internet and cell phones.
For those of us who are lucky enough to still be in the first magical relationship. Please cherish it. It only happens once.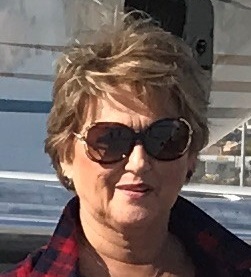 Ronnie and I started factoring with Sunbelt in 1995, we were their first client. I was driving Ronnie's corvette and wearing miniskirts now I'm chauffeuring grandkids around. It's been great and we are looking forward to another 22 years!